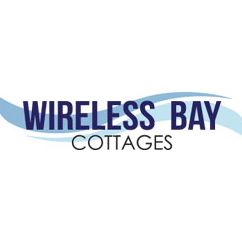 Bay Street Tobermory,Tobermory N0H2R0
Categories:
Is this your business?
Claim listing is the best way to manage and protect your business
Claim Business
At Wireless Bay Cottages we have seven waterfront cottages with a variety of amenities including swimming access, BBQs, and campfire circles. We also offer four off-site cottages: "Juniper Cabin", "Heron Cottage", "Ravine Cottage South", and "Ravine Cottage North". All of our cottages are located within easy walking distance of Little Tub Harbour, Tobermory's "downtown". All of the cottages have fully equipped kitchens. Cottage #5 and Ravine Cottage North do not have ovens, but instead offer a two-burner stove-top plus microwave. All cottages have a three-piece bathroom with a shower while the Heron Cottage has two 3-piece bathrooms. Cottage #1 also has two bathrooms: a 2-piece on the ground floor and a 3-piece bathroom on the second level. Cable TV, parking, and wifi available at no extra charge. Guests who are not staying in a waterfront cottage are welcome to share the private dock, beach area and wonderful views. This is one of the best vantage points in Tobermory to catch a beautiful sunset. Most of our cottages are pet-friendly.